Sunday Evening Studies ~ 6:00 pm
Beginning February 11th we will offer two 6-week studies...
6:00 pm - 7:30 pm
There will also be activities provided for children and teens, and young adults
For Women:
The Purpose Driven Life:

What on Earth Am I Here For?
by Rick Warren
On your journey you'll find the answers to three of life's most important questions:
The Question of Existence: Why am I alive?
The Question of Significance: Does my life matter?
The Question of Purpose: What on earth am I here for?
Living out the purpose you were created for moves you beyond mere survival and success to a life of significance—the life you were meant to live.
Five benefits of knowing your purpose:
It will explain the meaning of your life.

It will simplify your life.

It will focus your life.

It will increase your motivation.

It will prepare you for eternity.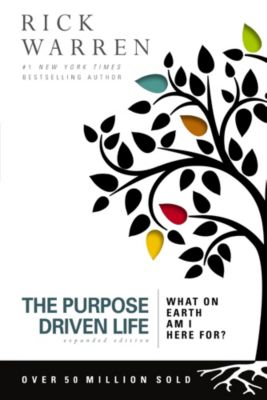 For Men:
33 The Series, Volume 1

A Man and His Design
33 The Series: A Man and His Design - is a 6 session Bible study that builds upon many of the timeless truths taught by Robert Lewis in the original Men's Fraternity curriculum but also includes new material on authentic manhood. The series is designed to inspire and equip men to pursue authentic manhood as modeled by Jesus Christ in His 33 years on earth. Volume I contains six sessions that explore the basic foundations of authentic manhood and God's clear design for men.
This first volume of 33 starts with meaningful insights into the current state of manhood, which will help men navigate through some realities that have created cultural confusion. It follows by unfolding God's mandates for all men and offering a clear definition of authentic manhood that will help men on their journey. Each participant will learn the four "faces" of manhood and how to anticipate and transition through the specific seasons of life.